Superyacht Deckhand Course
MCA Internationally recognised training to become a superyacht deckhand.
This IYT Deckhand Training Course is a qualification, unlike the recreational sailing "Competent Crew" course which is being offered through other superyacht training providers.
The IYT Deckhand Training Course certification is the only internationally recognised qualification for deckhands. Your graduation certificate will be accredited by International Yacht Training (IYT) Worldwide, who has recognition with 25 governments across the globe.
The Superyacht Deckhand course will ensure students become job ready, receive resume and career advice, participate in interview role plays and undertake further crew management training. A deckhand carries out his or her duties under the direction and authority of the captain via the first officer and/or bosun. A deckhand's duties include keeping the yacht's exterior and deck equipment clean and exquisitely maintained, assisting in watch keeping and navigational support, guest services and docking procedures. Students will receive extensive training in these areas and the course provides the theoretical and practical skills required to be a successful crew member onboard a superyacht. Both power and sail superyacht skills are covered in the course, which will increase your opportunities for placement once you graduate.
Certification You Will Achieve
All successful graduates receive the following certification:
IYT – International
MCA recognised IYT Superyacht Deck Crew including Small Powerboat/RIB Master & introduction to VHF radio operations.
This IYT certificate is equivalent to the MCA's 'Yacht Rating Course' and enables candidates to apply for an MCA 'Yacht Rating Certificate' with proof of STCW and 2 months sea service on vessels over 15 metres in load line length. For more information on this visit IYT's website and their Superyacht Deck Crew Course page or contact us for more information. This is a certificate you can work towards achieving once employed in the industry.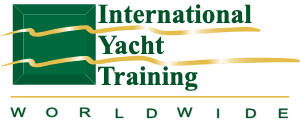 AMSA – National
• 
A statement of attainment for the
3
deck units of
competency
achieved
as part of
the
Certificate I in Maritime Operations
(
General Purpose Hand NC
)
Qualification
.
•
If candidates wish to
achieve the full Certificate I
in Maritime Operations
(
General Purpose Hand NC
)
qualification
they must either:
o
E
nrol in the full course (Deckhand Package)
OR
o
Provide evidence
of previously completed qualifications to assess your eligibility
for Credit Transfer or Recognition of Prior Learning for the shipboard safety skill set & first aid units of competency.  
o
This AMSA (COC) is not recognised for working overseas and is only valid in Australia.
Our Internationally Recognised Certifications Are Your Entry To Getting A Job Aboard A Superyacht
The MCA recognised IYT Deckhand Training Course is the only internationally recognised qualification for superyacht deckhand crews. Your graduation certificate will be accredited by International Yacht Training (IYT) Worldwide, who has recognition with 25 governments across the globe. The RIB tender certificate is recognised by the Maritime Coastguard Agency (MCA).
The Superyacht Crew Academy has established over the years a global network with leading recruitment agencies overseas and within Australia. All of these Superyacht Crew recruitment agencies 'acknowledge' and welcome the IYT Professional Superyacht Interior Crew certification.
Prerequisites
Candidates must already hold the mandatory STCW95+10 certification.This is the entry-level course for superyacht crew and anyone with a reasonable command of the English language, who is over 18 years old, in good health, and without colour blindness can sign up for the course.
What Other Qualifications Will I Need?
NSW General Powerboat licence and NSW Personal Watercraft licence examinations can be organised to run as part of your Deckhand training. Please contact us to organise these certifications.
Our Superyacht Interior Crew & Deckhand Package course is the ultimate package and will provide you with all the theoretical and practical skills necessary to excel in a dual role. This combined package course enhances your employment opportunities and gives you the confidence to be employed in any entry level role onboard a Superyacht.
Other useful qualifications, like SCUBA diving, videography, photography, carpentry, strong swimming skills, watersport skills, will improve your Superyacht Crew Job prospects and make you a more valuable crew member. Outstanding physical endurance, athletic skills, and a pleasant disposition are important for a career aboard Superyachts.
Course Description:
Logistics
Course Content: The course is a very hands on practical course where you will complete different tasks and duties, Students are required to participate in all practical tasks including taking command of the vessel.
Accommodation: Accommodation will be required to be arranged by the student. Check out our Student Accommodation section with recommended listings of local Airbnb or youth hostel accommodation during your course.
Sun Sense & Equipment: Please bring a hat, sunglasses, sun cream (also available onboard), change of clothes (minimal wardrobe needed), wet weather jacket, any special medicine you may need to take (we have a first aid kit aboard). Be sure to pack this in a flexible soft bag as there is no room aboard for hard luggage.
Training Location
The course is run from our Office in Warriewood Superyacht Crew Academy Training office at 25a/5 Ponderosa Parade , and our practical training facility in Newport 2 queens parade. The facilities are a 45min drive North of Sydney's CBD. We offer a free shuttle  between both facilities when needed.