Superyacht Interior Crew Course
Internationally recognised training to be come a professional superyacht steward/ess. The Superyacht Crew Academy's Superyacht Interior Crew package course is a complete training package for starting out in the industry.  This course places great emphasis on becoming industry ready and a desirable employee. Giving you the theoretical and practical skills necessary to be an active crew member onboard a superyacht. If you haven't worked in a professional hospitality setting before this is definitely the course for you.
The Superyacht Interior Crew course will ensure students become job ready, receive resume and career advice, participate in interview roleplays and undertake further crew management training. Students also receive training in industry rules, silver service, interior detailing, floristry, wine appreciation, bartending, laundry and other specialised yachting services. This course will provide you with multiple skills and a professional knowledge of your role onboard as a Superyacht Steward or Stewardess. Successful graduates can confidently accept any Steward or Stewardess assignment on superyachts anywhere in the world.
Certification You Will Achieve
All successful graduates receive the following certification:
IYT – International
– IYT Professional Superyacht Hospitality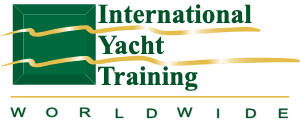 Our Internationally Recognised Certifications Are Your Entry to Getting A Job Aboard A  Superyacht
The IYT Superyacht Interior Crew certification is the only internationally recognised qualification for superyacht interior crews. Your graduation certificate will be accredited by International Yacht Training (IYT) Worldwide, who has recognition with 25 governments across the globe.
In addition, Superyacht Crew Academy is an Australian Nationally Recognised Registered Training Organisation and if you complete the STCW95+10 training with us you will also qualify for a 'Statement of Attainment' known as the Shipboard Safety Skill Set. This certificate will allow you to work on Australian commercial vessels.
The Superyacht Crew Academy has established over the years a global network with leading recruitment agencies overseas and within Australia. All of these Superyacht Crew recruitment agencies 'acknowledge'  and welcome the IYT Superyacht Interior Crew certification.
Prerequisites
This is the entry level course for superyacht crew and anyone with a reasonable command of the English language, who is over 18 years old, can sign up for the course.
Excellence

An excellent Steward or Stewardess is polite and well-groomed. The skills needed to perform a steward or stewardess job are not difficult to learn but the attitude and art of good service is something that takes training and practice. A Steward or Stewardess requires a blend of responsibility, maturity and self-discipline along with a great sense of humour and pride of exceptional performance with meticulous attention to detail both in assigned duties and in personal presentation.
Some of the skills and knowledge necessary to be a Steward or Stewardess are
Security, confidentiality and privacy issues
Professional etiquette in communication, personal hygiene, appearance and attitude
International protocol and correct forms of address
All styles of food service and entertainment planning
Provisioning and product inventories
Decanting, purchasing, service and storage of fine wines
Care of exotic furnishings, finishes and fabrics
Laundry procedures
Floral Arrangement
Guest care and valet services
Mixology
What Other Qualifications Will I Need?
Most captains require all members of their crew to be able to operate the superyacht tender, to use a VHF radio and to know the basic rules that govern life aboard a ship. You can also sign up for the 3 day Small Powerboat & RIB master course which runs Mon-Wed the week after this Steward/ess course.
Completing all three training courses makes certain you will stand out from other new comers to the industry when you start hunting for a position on a Superyacht. In addition to learning essential skills for achieving excellence as an interior crew member you will learn the basic rules for working aboard a superyacht plus obtain an internationally recognised RIB small power boat certificate and instruction on operating VHF radios. Students train in their roles in a 'simulated superyacht environment' interacting with each other onboard during the seamanship and RIB small power boat practical.
Training Location
The course is run from our Office in Warriewood NSW Australia and the Superyacht Crew Academy Training Facility at 25a/5 Ponderosa Parade, Warriewood. The facilities are a 45min drive North of Sydney's CBD. To see a map of how to find us, Superyacht Training Facilities